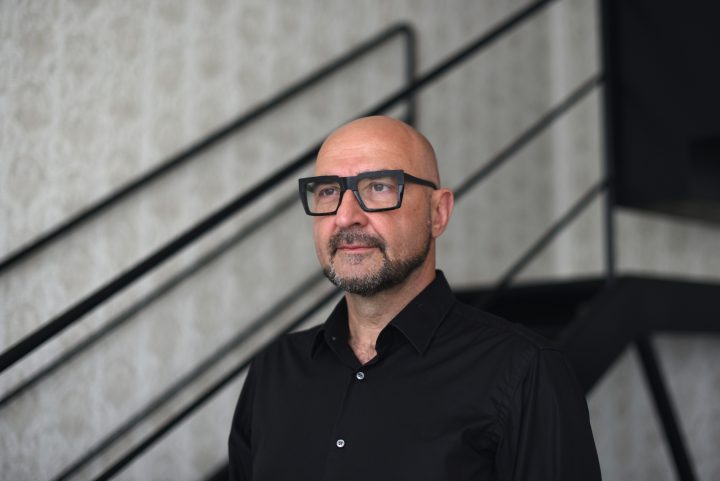 Bachelor of law without experience ● Experienced semi-skilled marketing guru ● Speaker out of conviction ● Lecturer for the love of it ● Beginner writer ● Curious observer of the world around him ● Constant traveler who likes to roam and is unwilling to settle down
Although I am a lawyer by education, at the moment when I got KOSMODISK in my hands, I decided to change the career of law, which lasted only nine months, with the one in marketing. So that is how I missed the chance to find out if I would be a good lawyer.
At first, I had to explain why the slogan "It looks silly, but it works" refers to the KOSMODSK that removes pain in the back, not me personally. Afterwards, everything went easier.
Once it happened, the love for marketing never stopped, so I haven't changed the professional field, but I changed my geography. In 1993, I moved from Novi Sad to Ljubljana, so the "silly" product continued to "work" in Slovenia, then, soon after in Croatia, Macedonia… That is now my games without limits have started.
A new "silly" product is coming to the top – Top Shop. Although TV sales were not a complete novelty, there were few people that believed this could be a serious business. It is important that Sandi Češko, who was already my colleague partner in company "Studio Moderna", which led the Kosmodisk project, believed in this idea. Then the time of constant travels started, so sometimes I didn't know if I was going somewhere or I just got there. There was no other than to accept the motto "there's no place like everywhere". I have remained faithful to this day.
Studio Moderna became the leading Company for direct sales in Central and East Europe with operations in 20 counties and 7 thousand employees. After 20 years, I got an idea that was always in my thoughts, and I decided to try something completely different.
I continued travelling and started writing and talking about any topics I was interested in. And I had a new story. I found an abandoned farmhouse in Vojvodina's village Mokrin and reconstructed into a Mokrin House with the desire to make a house of ideas. This house is a home for entrepreneurs, creative people and digital nomads from around the world. Here, they can design, create and start their projects. My wish is also to make Mokrin become a global village, drawn into the creative map of the world. I know it sounds silly, but I can't do it in any other way…